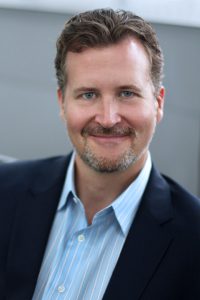 Before finding my calling as an executive coach, I spent 15 years in corporate management, leading teams in the advertising, consumer marketing, and design industries. Through this experience, I developed a deep appreciation for the intense personal and organizational demands that successful executives must meet every day.
I developed my expertise in personal productivity and workflow coaching during my five years of experience as a Senior Coach and Director of Business Development for Coaching Services at The David Allen Company. I incorporate many of the ideas and practices I learned from David into my work.
I am familiar with various assessment tools, including MBTI and DiSC, and am certified in the Hay Group assessment tools, including the Emotional and Social Competency Inventory, Organizational Climate Survey, and Inventory of Leadership Styles.
I often use the Enneagram in my work with clients, having studied extensively with The Enneagram Institute, as well as with Claudio Naranjo. The Enneagram is an integrated system of knowledge about human behavior and motivation based on modern psychology and ancient wisdom traditions. It invites deeper understanding of distinct personality archetypes as a roadmap for self-discovery and growth.
I received my MBA from the Ross School of Business at the University of Michigan. I'm a Professional Certified Coach (PCC) through the International Coaching Federation, and a Certified Integral Coach® through New Ventures West in San Francisco, where I serve as adjunct faculty and act as a mentor for new coaches.
Truly Productive Leadership is not a representative of, affiliate of, or endorsed by David Allen, The David Allen Company or the David Allen Academy.
"Not only did Michael help me implement a system that has helped me become more organized and productive, but he also helped me improve as a leader via a deeper understanding of myself, my own habits, and those of my team."

Phil Pearson, VP

FrontPoint Security

"I thought I needed help creating more structure and order. But instead of working directly on that, Michael helped me discover and work with the deeper underlying issues driving the difficulties I was having."

Cianna Stewart, Director

Tencue Productions